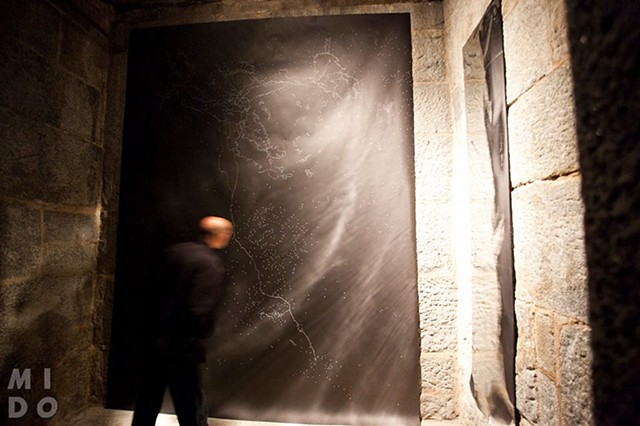 "Aegean Constellations"
white ink on black photographic paper, mylar, fan.
Dimensions Variable
May 2013
Moving reflections on a black drawing showing a combination of maps of the islands in the Aegean Sea, Greece and the US West Coast. Numbers are the depths of the Aegean Sea, taken from the maps fishermen use to find their fishing spots.
Photo by Mido Lee