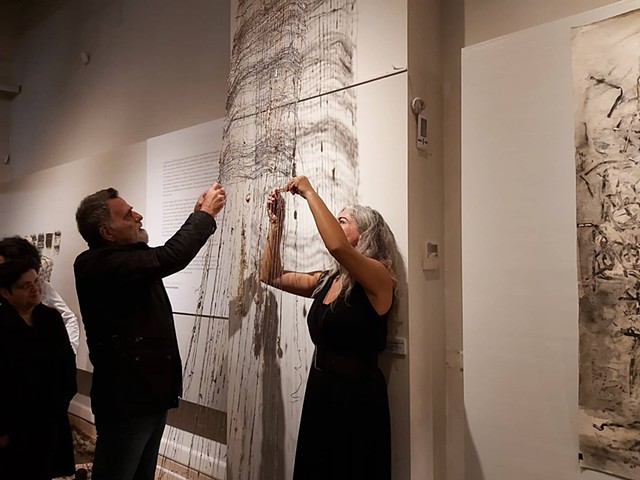 weaving the piece "What are you looking for? Your messages are changed as they reach the boat| your love becomes hate… - G.Seferis with the audience.


woven sea grasses on found fishing lines
2019
Interactive performance weaving the Zostera marina (sea grass from the Pacific Ocean) on a self made vertical loom made of found abandoned fishing lines.
Photo by Yannis Bourodimos